Predictable revenue keeps you focused on the task of running and growing your business.

This puts business owners between a rock and a hard place. It's frustrating to spend hours following up on past-due invoices, but it's even worse to hold off on hiring, upgrading equipment or paying your vendors because of a cash-flow pinch. Still, client relationships can be fragile. Repeated phone calls and late fees don't always go over well with the people who hire you. But you need to get your invoice paid fast.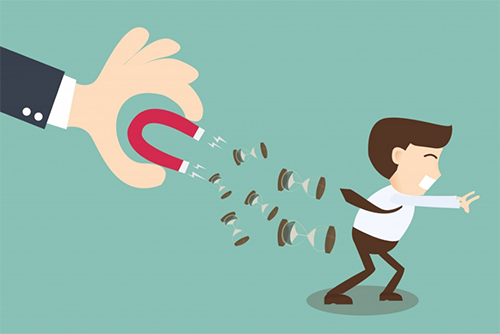 1. Accept All Forms of Payment
It is important to consider what payment methods you will offer when you start your business. Review them regularly to see if you are keeping up with your customer's payment preferences and if you are meeting their needs.
This is an important aspect of ensuring you manage the cash flow of your business effectively. The payment methods you choose will also determine the facilities your business will need.
Credit Cards
Bank Transfers
PayPal
Mobile Pay
QR Code Payment
The most recent one, Digital money or Digital Wallet Payment
2. Create Accurate, User – Friendly Invoice


When your revenue relies heavily on getting those invoices paid, it's worth investing a little time in making them as clear as possible. Even the slightest ambiguity will slow things down. As Finnish professor Osmo A. Wiio famously said of human communication, "If [it] can fail, it will."

Here's the checklist what to put on your invoice:
Complete personal details
Recipient's information
Detailed itemised list of services and cost
Payment method
Terms – reference number – footnotes
When writing your invoice payment terms and want your invoice to get paid fast, always be polite. Saying "please pay your invoice within" or "thank you for your business" may not only help you get paid faster, but it'll be good for your brand and image. It is recommended that you mention that they can contact you if they have any questions and that you appreciate their present (and future) business.

3. Automate Reminder

Lastly, but most importantly is to to send a regular reminder whenever the timeline has reach nearly the due day. You are trying your best not to come harsh when reminding someone of your late invoice.

If a client doesn't pay you on time, you might be tempted to let that delinquency slide to avoid confrontation. Or, on the other end of the spectrum, you might feel like you need to be a little too harsh when you send that late payment reminder email.

How do you strike a balance ? You can send an automate email reminder. Most of email providers, give you this seamless feature to run emails in background seamlessly.

By using accounting software, it offers a range of customisable reminders that you can tailor for each individual customer based on your relationship with them. Choose from a range of pre-written reminders, from firm to frisky, or create your own to improve your success rate and increase your cashflow. Hence, you can monitor progress of your invoice, whether your reminder is being read by the recipients, how many times it's being opened and when is the next reminder will be sent. So, you are always in control and have your invoice paid fast.