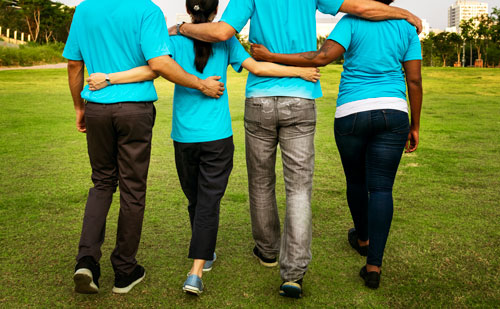 Products & Services:
Not for Profit Organisation
Staff Training & Development
Project & Change Management
Learning Resources & Tools
Customer Profile
CommunityWest is a not-for-profit organisation committed to advancing quality services in the community. Assistance includes provision of staff training and development; project & change management; and learning resources and tools.
Business Situation
CommunityWest services and staff numbers were growing and a centralised tool to manage the contacts and companies using the services; as well a tracking the progress and performance of the organisation was required.
Metisc Solution
The solution was to replace Microsoft Business contact Manager with Microsoft Dynamics
Microsoft Dynamics CRM was used for centralised names and companies, and tracking activities related to Service delivery.
Microsoft Outlook continued to be used as the primary work tool, with CRM available within its functions.
Information related to Projects and Grants was stored centrally within Microsoft Dynamics CRM using its flexible customisation capability.
Dynamics 365 Benefits
familiar Microsoft style of look, feel and use - Staff had a familiar way of using products similar to their existing Microsoft Outlook.
Great Local Support - A local Microsoft Partner, Metisc, assisted with the delivery and provision of Microsoft Dynamics CRM.
Great support, Metisc, a Microsoft Partner, assisted with the delivery, training and ongoing support for our developers, including developing some custom code when necessary.
Capability for Change - Like CommunityWest's own services advocating change in community care and support, the organisation now has the ability to easily change the CRM system as its own needs change.
More Benefits
Leveraging Microsoft's charitable donations program through Donortec/ConnectingUp, CommunityWest was able to implement a high quality solution for a fraction of the normal commercial cost.
Compatibility of CRM with the other tools including Outlook, Office and SharePoint.
Compatibility of CRM with the other tools including Outlook, Office and SharePoint.
Customer Testimony
We needed a centralised and reliable way of managing and tracking our projects and grants which aim to grow and embracing change in support and care in the community
Metisc Solutions
Content Management System