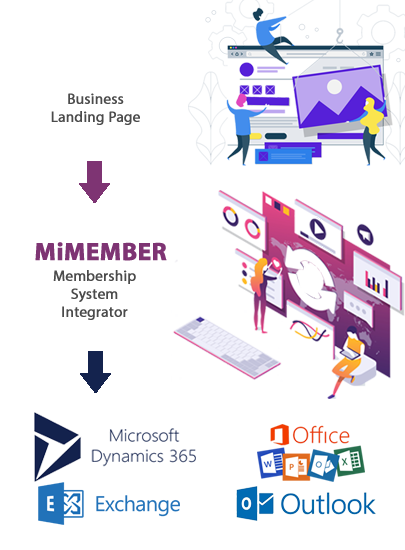 MiMEMBER at glance
Suite solution to manage membership and subscription based organisation with self - service portal
This uniquely tailored solution addresses all the specific business needs, robust marketing needs, requirement of membership and subscription based organisations.
Attract New Member

Boost the registration rates of new members by targeting the right people at the right time with a robust membership database solution. Segment customers based on loyalty, interests and location for more effective marketing lists, and create directed campaigns for higher quality lead generation and pipeline management.

Engage Current Member

Understand customer preferences for more meaningful and lasting relationship management. With a membership management tool such as self-service membership portals, and social media integration and analytics, you can learn from, and respond to, members' opinions and needs.

Increased Membership Renewal

Utilise timely communication and automatic renewals when membership expiry is near, to retain members. Gain a 360 degree view of customers and a full history of activities, purchased products and attended events for tailored upsell opportunities.
Industry Tailored Membership Solution
MiMember for Association
The challenges facing today's membership associations. How can Membership associations grow in high demanded market?