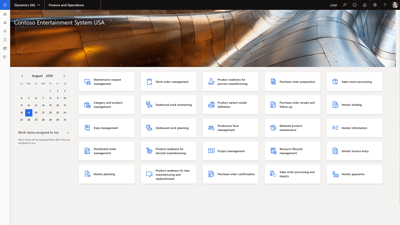 Why Dynamics 365 for Supply Chain Management?
Transform your manufacturing and supply chain operations with Dynamics 365 Supply Chain Management. Use predictive insights and intelligence from AI and Internet of Things (IoT) across planning, production, inventory, warehouse, and transportation management to maximise operational efficiency, product quality, and profitability.
Dynamics 365 Supply Chain management
One of our Dynamics 365 expert will help you within the next business day
Innovate with intelligent manufacturing operations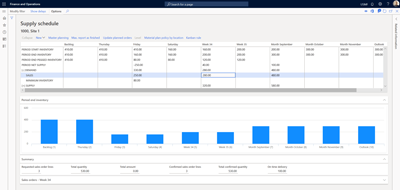 Create a connected factory
to drive smarter processes and operations by using IoT, AI, machine learning, and mixed reality to optimise people, processes, and equipment.
Simplify resource management
across any workload with an intelligent solution that helps you track and manage your resources—from your workforce to machines and tools.
Create best-fit manufacturing processes
- discrete, lean, project, process, and mixed-mode—to address all your needs with a single solution.
Optimize production performance with IoT Intelligence Preview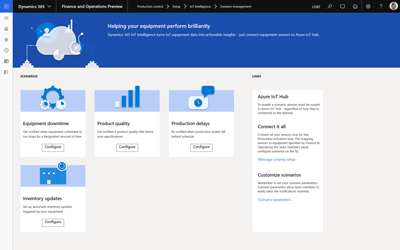 Move from forecast driven to demand driven
– Instead of planning to replenish inventory, establish supply chains that allow you to fulfill demand as a single event. Taking information through the supply chain means that elements of the supply chain are able to react to actual demand variations not triggered by batch quantities and historic stock levels in ancient ERP systems.
Flexible capacity
– A change from a static capacity to flexible capacity models that allow businesses to scale according to actual demand. Instead of acquiring manufacturing and distribution capacity based on forecast before the fact, a now model of acquiring capacity options that can be used on specific actual demand is emerging in the markets. This requirement to produce information through the supply chain getting it from the customer allowing flexibility within the customer's lead-time allows this flexibility.
Maximise the life of your assets with Asset Management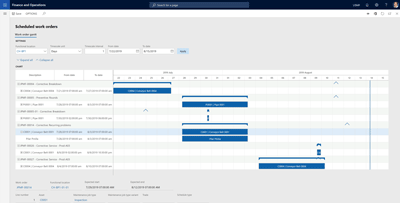 Improve service profitability
– Enable OEM and third-party service providers to offer high-margin services with lower risk by increasing your visibility into field assets management.
Reduce maintenance costs
– Plan and package your maintenance schedules dynamically to improve resource utilisation and reduce asset downtime in asset management field.
Increase asset management availability
–Empower asset operators and service providers with data science, helping them predict failures early and implement corrective actions.