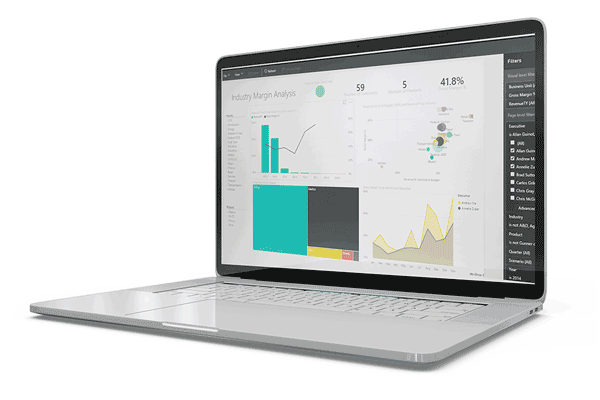 What is Microsoft Power BI?
Microsoft Power BI is a business analytics service that provides interactive visualizations with self-service business intelligence capabilities, enabling end users to create reports and dashboards by themselves without having to depend on information technology staff or database administrators. .
It turns data into opportunity and drives better business decisions across your organisation with Power BI.
The right tool for your business?
Microsoft Power BI offers numerous attractive advantages for a fair price, and thanks to its ease-of-use, it requires little upfront training. Whether it's the right tool for your business and how you should set it up, however, depends on the size of your organisation, the sector you're active in, and how business insights are handled today.
Self Service Insights
When Microsoft released Power BI in 2015, the goal was to provide non-technical users with all the tools required to aggregate, analyse, visualise and share data in a fast and intuitive way. Today, it is one of the most widely used self-service business intelligence cloud services for SMEs, and for excellent reasons:
Connect to hundreds of data sources, from cloud services to on-site sources and Excel spreadsheets.
Produce easy-to-read reports that cut out the fluff and focus on what matters.
Share data and insights online and via mobile devices whenever and wherever it's needed.
Happy Clients
Unlocking Stories with Data