Wiise is clever business software
that shows you the full potential of your business,
all in the one place.

See how finance impacts forecasting, or inventory
affects invoicing, to get a clearer picture
of what's happening at every level of your business.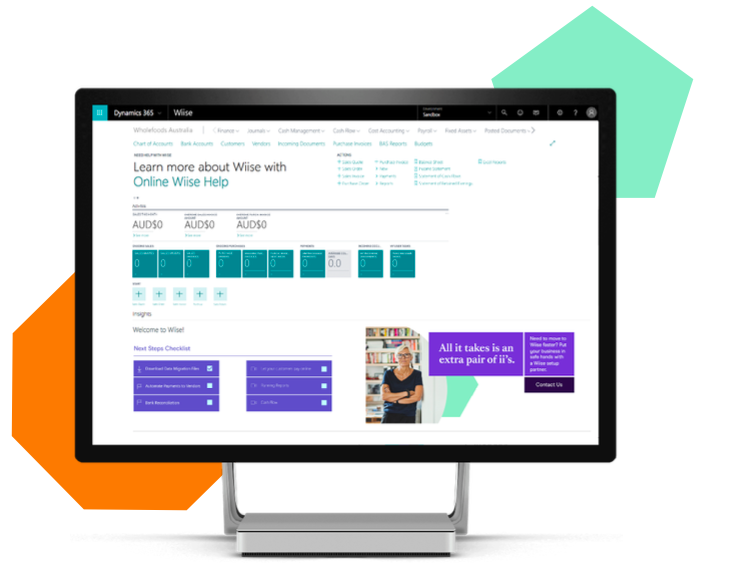 Clever Business Software Created by KPMG, built on Microsoft Supported by Commonwealth Bank
Bring it all together with clever business software
Wiise will streamline the way you manage your business. From basic, to advanced financial information, supply chains, distribution to forecasting and Cortana Intelligence, Wiise brings greater clarity to your business:
- Link with Microsoft Office 365 applications like Outlook and Dynamics 365 for Sales for a more seamless experience.
- Personalise each Wiise user based on your business and their role
- With one easy solution, see and connect banking, accounting, payroll data
- With Wiise, make decisions with certainty and drive insights with data and analytics solutions
Bring Everything Under One Roof
Wiise brings all your finance, accounting, banking, inventory, job costing, payroll, manufacturing, and service management systems in one place, giving you more time to focus on your business.
Share Clever Business Insights with Your Team
See your business clearly and improve decision making with advanced reporting and analytics, cash flow forecasting and measurable data sources.
Scaling as Your Business Grows
More than an online accounting software, Wiise allows your business to grow without having to upgrade to another solution. Simply unlock more functionality with a change in your subscription as your business grows and needs change.
What is Wiise Payroll

Wiise Payroll streamlines the process of paying employees, updating payment information and automates synchronisation between journals and the rest of your business accounting. Wiise Payroll helps you see the full picture of your business with powerful payroll reporting and tailored user dashboards all in one place.
Key benefits:
- Eliminate the hassle of manual processes like payroll journals and setting up pay calculations
- Break down the silos with single touch compliance with the ATO and SuperStream
- Streamline the way you work, with features like quick access to Australian modern awards and personalised secure user experiences
- Get clarity on your employee costs with powerful tag, track and report capabilities
Lite
Perfect for most businesses looking for clarity
Integrated Solution for critical back - end functions
Complete solution from banking to accounting
Simple invoicing to basic inventory



Business
Perfect for businesses that need to cut through more complexity
Complete picture with sophisticated reporting
Multiple location handling and heavier inventory needs
Better decisions certainty with project costing


Premium
Perfect for businesses with many layers of complexity and larger scale operations
One solution from accounting to service management
Breaking down silos of of complex processes
When you see it, you can solve it



Wiise Not For Profit
Clever business software that supports the full potential of Not for profit organisation in Australia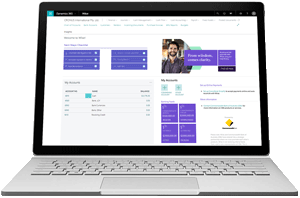 Wiise Payroll Options
Reach your full potential with unlimited employees within an integrated payroll solution. Wiise payroll comes in two pricing options. Click
HERE
to find out more.
Single Touch Payroll Compliant
Employee Self - Service
Automated Awards
Pay your people accurately
Our Wiise Certified Experts
Software industry's leading authority specialised in CRM & Cloud products
a CPA qualified Financial Systems Accountant with years of accounting experience.