Block
Provide Better Foundation
Microsoft Dynamics 365 for Nonprofits: What do you need to know
Microsoft Dynamics 365 for Nonprofits is a product that you will encounter frequently in your vertical especially around this time. Among dozens of other CRM platform, you must be wondering why Microsoft Dynamics 365 is a perfect fit for your organisation?
To begin with, Microsoft Dynamics 365 takes care of the security, data analytics, collaboration tools, and skilled resources which can help a nonprofit extensively. But it's not the main reason why we are writing this page and, it sounds bragging so much about the application itself (Although it's all true feature of it).
What is Microsoft Dynamics for Nonprofits
Dynamics 365 for Nonprofits is a solution has been designed keeping the challenges and business structure of such nonprofits in mind. It has proven itself to be the most successful system which is depended upon by numerous nonprofits across the globe.
With Dynamics 365 for Nonprofits, you get financial harmony in your operation that is integrated with your email, CRM, and infrastructure. It allows you to unify financials and operations across different charities, funding sources, memberships, and associations, and drive new operational efficiencies to support regulatory compliance and report, automate key functions, and is easy to learn for new volunteers.
Donor and Client Management Software
Dynamics 365 will give you a complete view of donor engagement which will help you spot trends, issues, and find out what kind of drives are most effective so that they can have a greater bearing in the future.
A nonprofit with membership schemes can also operate these programs through Dynamics 365, and manage data, such as relationships and previous interactions, along with processing member subscriptions, orders, and invoices.
Here are the advantages of Donor and Member Management:
View a donors' complete donation history in one place
Easily see all donors pledged or planned giving for forecasting data
Effortlessly generate a prospect pipeline of your major donors and then assess where they stand in pipeline
Better way clean old, redundant donor data
Evaluate the success of your marketing campaigns
An efficient way for the donation and / or pledge information to integrate with the Accounting team
Identifying donors and scheduling regular touchpoints to fortify relationships
How can Dynamics 365 help Not-For-Profit Organisation
Know Your Donors & Supporters by Aligning Program Needs
Modernise Donor Engagement
Attract, retain, and grow donors with tools that will tailor the donor experience and save staff time, including rapid donation management, payment processing, and constituent research powered by Linkedin Sales Navigator
Gain Deeper Constituent Insights
Use Dynamics 365 Customer Insights to align marketing and fundraising teams to create more meaningful constituent connections through unified data, connected processes, and AI-generated insights
Improve Marketing Effectiveness
Constituent Marketing Journeys, built on Dynamics 365 Marketing enables nonprofit marketing teams to personalise outreach to donors and volunteers based on their history and interactions with your organisation. Leverage pre - built segments, supporter journeys, and email templates
Earn Lifelong Donors
Build donor loyalty with Dynamics 365 Customer Service by empowering your teams with the streamlined data and unified technology they need to deliver seamless, personalised experiences
There are few major benefits for nonprofits that decide to make the move to Microsoft Dynamics 365 as their preferred CRM platform:
Dynamics 365 for Nonprofits
Advanced Cloud-based with easy-to-adopt system
Intelligent Constituent Engagement
Earn donors and volunteers for life with CRM capabilities. Take contextual information into every conversation and enable personalised interactions through a 360-degree view of donor and volunteer engagements
Modern Finance & Operations
Automate and modernise your financial operations for nonprofits of all sizes with Dynamics 365 Finance and Business Central. Monitor performance in real time, predict future outcomes, and make data-driven decisions to drive greater impact.
Modernise Business Processes
Build no-code and low-code customer applications that automate routine processes and supply a structure with Microsoft Power Apps and Microsoft Power Automate. Using Microsoft Power Virtual Agent, embed bots within Teams to answer common questions or find documents, or embed Power BI reports within a Teams workplace.
Do More With Your Data
Common Data Model includes standardised, extensible data schemas from Microsoft and its partners that are relevant to the nonprofit sector including constituent management, fundraising, awards, program delivery and impact tracking. The Nonprofit Accelerator extends the Common Data Model and includes sample apps, sample data, dashboards and documentation.
Microsoft Dynamics 365 for Non Profit Organisation has a relatively low barrier to entry. All of the reasons listed above contribute to making Dynamics an advanced, cloud-based option that's relatively easier to adopt than comparable systems. Enterprise-level, standalone CRM platforms as well as other cloud-based CRM ecosystems can be more difficult to implement, configure, and customise. The Nonprofit Common Data Model plays a huge role in making Dynamics 365 a smoother chouce for many organisations.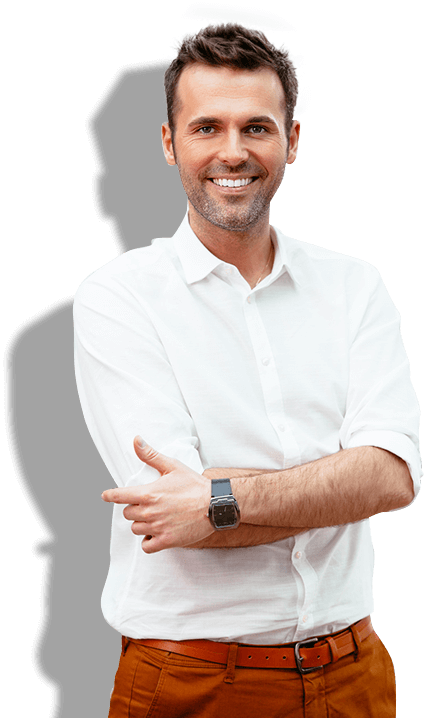 Is Our Nonprofit Eligible for Microsoft Open License?
Frequently Asked Questions about Grant Program from Microsoft
Please contact us for more information and we will be very happy to help you for further assessment regarding eligibility for Microsoft License for Nonprofits.
Metisc Commitments to Non Profit Organisation
We're here to help Non Profits creating social impact through technology
Technology for Social Impact
Your organisation is entitled to get grants and discounts across Microsoft Cloud products including Azure, Dynamics 365 & Microsoft 365. We are able to help.
Capacity Building
We provide training and learning paths so nonprofit employees can use technology to drive greater impact
Microsoft Partners
Metisc work with partners across Microsoft partner ecosystem, making us your reliable partner in Cloud technology to drive nonprofit digital transformation
Social Investment
Metisc have established a unique social investment model where incremental revenue is reinvested into causes for any social program through technology grants
Industry & Solution Resources
When talking to CEO of Non Profit, Fundraising or Philantrophic Organisation, one of the first topic that comes up is bridging the revenue gap. Learn more on how to remain competitive during this difficult time financially
The NFP sector is complex, and there's a lot to think about. How can you get more funds and grants? Are you keeping your clients and sponsors happy?
Find out the answer here ...
With this free guide, it helps you identify the five areas where NFP CEO's and leaders are failing when it comes to increasing donation RFM, and how to fix them.
Since 1994, Metisc has been at the edge of of the ever - evolving enterprise software space. We have been here for businesses during key periods of transformation.
Our staff have gone through Microsoft's rigorous certification and examination process to ensure that our solutions are world - class and are taking advantage of the latest innovations in CRM & Cloud technology.
Explore Our Business Software Selection
Extend the capabilities of your application and Go - Digital transformation today
Block
Turn Relationships Into Revenue
Turn Prospects Into Relationships
Improving Employee Experiences
Create Effortless Service Management
Comprehensive Resource Solution
End-to-End Operations Solution
Block
Enterprise Resource Planning
Comprehensive Business Management
Clever ERP Software for all businesses
Integrate financials into core business processes
takes the hassle out of scheduling and rostering
Block
Intranet, Collaboration & Reporting
Build High-Productivity Apps for Business
World Class Productivity Cloud Tool
keep you focused and productive while on the go
Financial and operational Reporting made easy
Highly flexible reporting for All Organisation Type
Block
Business Application & Integrator
Full Tech Solution for NDIS Provider
Unified View of Core Informations
Billing Solution for Dynamics 365
Suite solution to manage membership
Robust Exchange Server Integrator
Connecting Business Anytime, Anywhere
Manage Support & Project Operations Seamlessly